Site updates, links, news, and puzzles on the way or received...
---
December 2023
---
R.I.P. CubicDissection. Thank you for 20 years of some of the best puzzling of my life.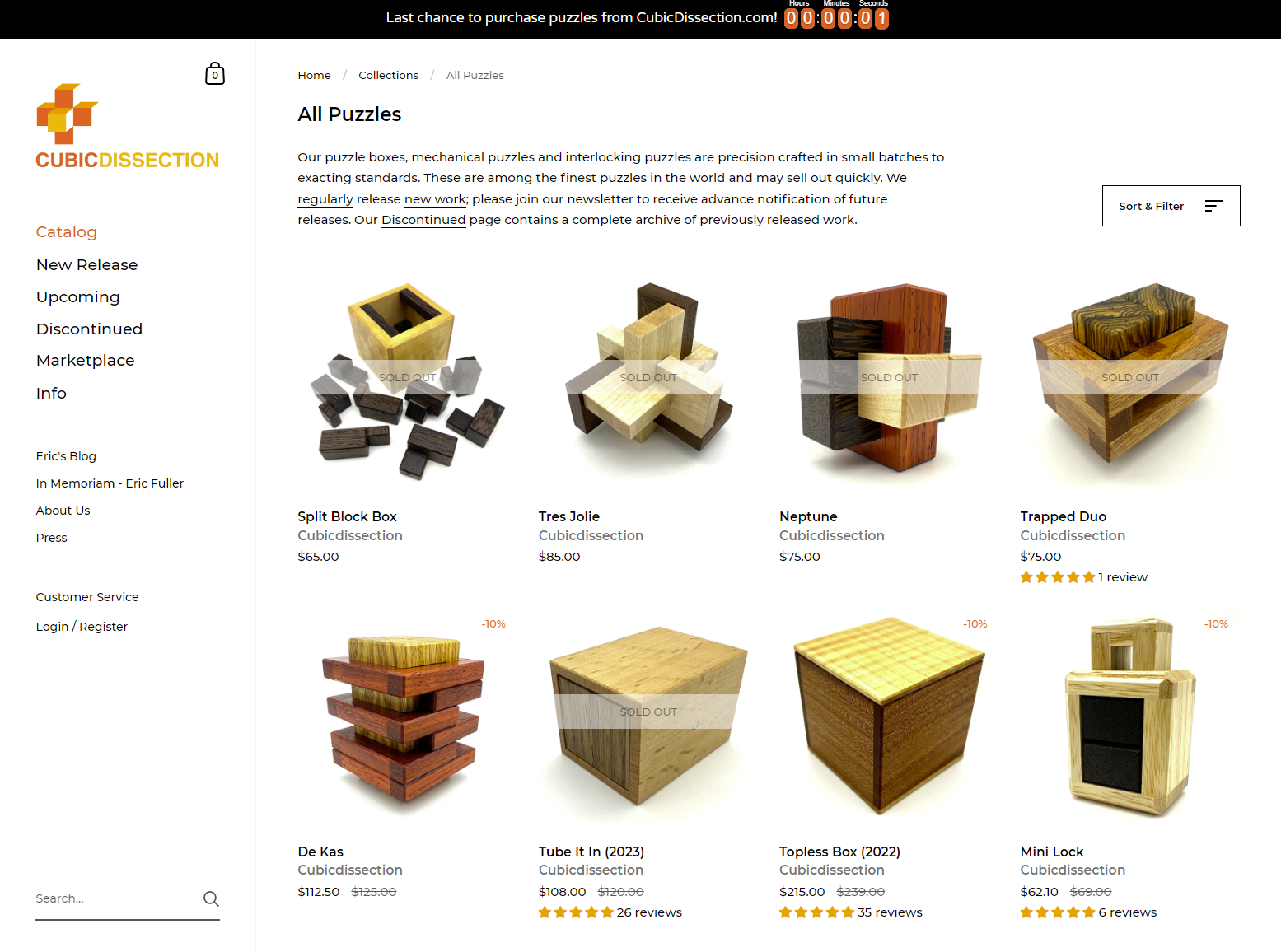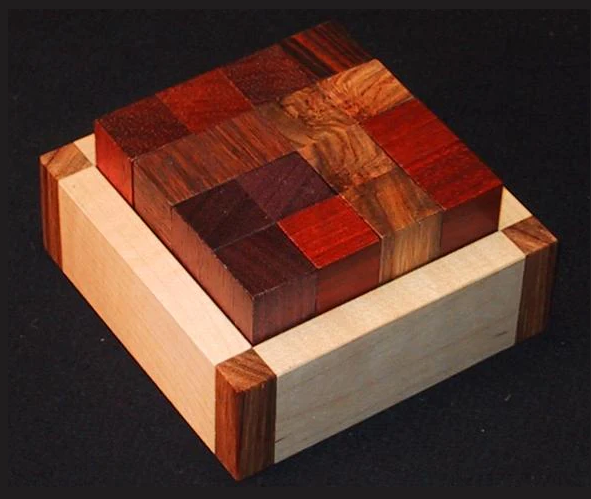 ---
November 2023
---
This year has brought change in the puzzle world, and I cannot help but feel dispirited if I dwell on some of those changes.
But I am reminded of a quote:
"The Past is history. The Future is a Mystery. Today is a Gift - that's why it's called the Present." - various attributions
---
---
October 2023
---
Hiatus.
---
September 2023
---
Hiatus.
---
August 2023
---
A look at 2023 so far...
From a few of their recent drops, several beautiful wooden puzzles made by Pelikan:
---
July 2023
---
Hiatus.
---
June 2023
---
It will be apparent to fans of this website that my frequency of posting has dramatically waned over the course of many months. It feels like I ought to say something. If you have been at all concerned, please be assured I remain in good health (knock wood). I simply have devoted less time here, with late night coding sessions devolving into the exception rather than the rule.
I've been documenting my puzzle journey on this website since 2003, for more than twenty years! During that span I've seen other puzzle sites, forums, and blogs come and go. I've never really celebrated any site milestones of my own.
I am pleased to have witnessed the broader international mechanical puzzle community grow ever larger over the lifetime of this website and the surge in awareness of our hobby facilitated by Discord, YouTube, and other online forums. While we've inevitably, and sometimes with devastating shock, lost cherished members and makers of our community along the way, we've also gained many new enthusiasts and creators. Puzzle people, from my experience, are more likely than not to be intelligent, interesting, principled, friendly, and well-balanced (although the last may be debatable) - and it seems to me the world needs more such folk, so I say "Huzzah!" to all the newcomers though I suspect many of them may never run across this relic.
I started this website sometime around Y2K as a "personal web page" under the auspices of my ISP of the time - they imposed a disk space limit I struggled to stay within, which is why my earliest images are so small. I wrote it then and still do today using nothing more than Notepad (well, Notepad++). When I started this website, YouTube did not exist (it was launched in 2005). When I started this, 3D printed puzzles were not a thing - Shapeways started in 2007, and the cost of a 3D printer at that time was around $10,000. Discord started in 2015. Heck, though I don't count myself among the real veterans, I was collecting puzzles prior to eBay (1995), prior to the birth of the Internet itself (1983), back when puzzle people were finding each other on Usenet. And I walked uphill to and from school.
This website has been a labor of love and it took an enormous amount of time and effort to build. For sure, modern web devs can run rings around my code, but I know full well how much a site like this would cost to renovate, let alone build from scratch, and that the value of content far outweighs flash. I have never tried to monetize it. I have enjoyed every minute I have invested in it and the puzzles and all the learning afforded me thereby. I am gratified and humbled by the many messages and kind words from friends and perfect strangers I have received over the years, the fascinating conversations to which I have been privy, the wonderful acquaintances I've made, and the privilege of having become a part of this community, all because I decided to monologue about my love of mechanical puzzles into the void.
I do not intend to abandon this website nor do I anticipate ever completely renouncing my mechanical puzzle addiction. I hope you will excuse my absences and will nevertheless continue to find this website to be a useful resource. Thank you to Brett for hosting it.
---
May 2023
---
Hiatus.
---
April 2023
---
Hiatus.
---
March 2023
---
Hiatus.
---
February 2023
---
Hiatus.
---
January 2023
---
Hiatus. Happy New Year!
---
December 2022
---
Acquisitions from the last four months, to wrap up 2022.
---
November 2022
---
Hiatus.
---
October 2022
---
Hiatus.
---
September 2022
---
Hiatus.
---
August 2022
---
---
July 2022
---
---
June 2022
---
Hiatus.
---
May 2022
---
Hiatus.
---
April 2022
---
Take a look at the 2021 IPP Nob Yoshigahara Puzzle Design Competiton results.
---
March 2022
---
Hiatus.
---
February 2022
---
Hiatus.
---
January 2022
---
Happy New Year!
---
December 2021
---
Happy Holidays!
---
November 2021
---
Some heavy metal:
Some wood:
---
October 2021
---
Video game recommendation: Connected! - FREE on Steam. An excellent time waster!
---
September 2021
---
Hiatus.
---
August 2021
---
Below are some links you may enjoy. I usually run videos at 2x playback speed and have now become impatient watching at normal speed.
---
July 2021
---
Hiatus.
---
June 2021
---
---
May 2021
---
Hiatus.
---
April 2021
---
Hiatus.
---
March 2021
---
---
February 2021
---
Video game suggestion: Heal by Jesse Makkonen. $3.49 at Steam's Lunar New Year Sale until the 15th, also slightly cheaper at the Humble Store, and a few more cents off if you have a monthly subscription. Don't be put off by Steam's jarring sound effect in their demo video - that's not in the game - its soundtrack is much nicer. Basically a puzzle game with a touching storyline - I found only two of the puzzles to be a little troublesome, but both at least were original mechanics. Persistence paid off and I never felt frustrated enough to quit. I completed Heal in under two hours.
---
January 2021
---
Happy New Year!
Hiatus.
---
December 2020
---
---
November 2020
---
---
---
October 2020
---
---
September 2020
---
Video game recommendation for early September 2020: the Indie Gems Bundle 2 at Fanatical includes several great games for only $2.49, such as the multiple award winning Old Man's Journey - I enjoyed this playthrough - a touching story with some imaginative sequences and some novel mechanics. Kelvin and the Infamous Machine, Wrongworld, and Lethe: Episode One are also among the eight games included and are all rated "Very Positive" on Steam.
If you'd prefer DRM-free games, GOG currently has The First Tree on sale for $2.99. It is more of an emotional story than a game, but the graphics and movement are both very nice. For a little more money at $6.49, check out The Darkside Detective, a smart and satirical supernatural mystery using well-done pixel graphics. I can't wait for its sequel, featuring the ghost of Nikola Tesla!
---
August 2020
---
Video game recommendation for this month: Gorogoa, available DRM-free for download at GOG for $7.49, less than $1.50 above its historic low price.
I thoroughly enjoyed Gorogoa - it offers a unique, almost magical, mode of gameplay and puzzle solving.
A couple of Kickstarter campaigns that may be of interest:
May be of interest (informational only - no endorsements necessarily implied - I have not personally used all of these):
---
July 2020
---
Game recommendation: Discolored by Jason Godbey. I managed to finish it with a hint or two, and even re-played to find additional Easter eggs (achievements).
---
June 2020
---
Video game recommendation for this month - without a doubt has to be itch.io's Bundle for Racial Justice and Equality - you get 1000 items (some video games, some tabletop game rules, etc.) for a minimum donation of $5. All proceeds will be donated to the NAACP Legal Defense and Educational Fund and Community Bail Fund split 50/50. They've raised almost $5 million so far. As of this posting on June 10th you have 5 days left to participate. A slew of great games are included, as both PC or Mac (even sometimes Linux) direct downloads. For example, Night in the Woods, the winner of IGN's 2017 Best Adventure Game of the Year award. Others you might like: Overland, A Short Hike, A Mortician's Tale, Walden: A Game, Minit, 2064: Read Only Memories, Islands: Non-Places, Milkmaid of the Milky Way, Vignettes, Sagebrush, The Fall of Lazarus, Quadrilateral Cowboy, The White Door, The Stillness of the Wind, GNOG, Astrologaster, A Normal Lost Phone, Another Lost Phone: Laura's Story, Dreaming Sarah, The Search, Windosill, Octodad: Dadliest Catch, The Novelist, All You Can Eat, Oxenfree, J.U.L.I.A. Among the Stars - you get the idea, and that's only highlights from less than half the 51 pages of listings!
---
May 2020
---
---
Some video adventure game recommendations:
What have I been playing, you ask? I just finished Sagebrush, a lo-rez but stylish game about survivor's guilt after a cult mass suicide. Not subject matter for the faint of heart, but not a horror game. And I have been playing Heaven's Vault, about an archaeologist / xenolinguist on an interplanetary quest to track down a missing scholar and to unravel the mystery of her universe's fate.
---
April 2020
---
---
March 2020
---
More puzzles...
---
Well, 2020 is not off to a great start, as the world deals with the current pandemic and its social and economic fallout. I wish all my readers a safe transit through these trying times! Some of us may end up in quarantine (happily not in effect in my location at this time, though we are practicing social distancing) and benefit from a puzzling pasttime. Like me, you may be a puzzler who enjoys not only mechanical puzzles but puzzle-oriented video games as well. I like Adventure games in particular - including "walking simulators" but also some games that are more puzzly rather than explorationy or storytellingy- although I find the perfect blend of the three especially appealing. I do not care for horror or fighting games, though there will be standouts in any genre, and I don't much relish platformers that force you to repeat sequences over and over in the hopes of finally getting them right. Going forwards, I will recommend games here for my readers who share similar interests. While some may prefer to patronize only sites (such as GOG, or itch.io) from which one can purchase DRM-free games, I don't mind buying on the Steam platform. This is not an endorsement of any particular platform however, just games I've enjoyed. You can often find a game on multiple platforms, and should buy from your favorite. Also, I do not intend to endorse any particular viewpoint or sociological messages that might be embedded in a game, or espoused by its authors. Your mileage may vary.
That said, this month I'd like to draw your attention to the game Krystopia by Antler Interactive released on Steam in October 2019. As of this writing it is on sale for $1 and at that price I think it is a tremendous bargain - I enjoyed playing it through. And that is saying something, because I collect video games, too (I have well over 1000) but rarely finish a game, setting it aside as soon as it starts to become tedious to me. I hope some of you enjoy this game like I did!
Bonus recommendation: La Rana - Free!
---
On another note - have any of you heard of
The Golden Owl
? I hadn't before.
---
On to physical puzzles...
&nbsp
---
February 2020
---
Hiatus.
&nbsp
---
January 2020
---
Wishing all my puzzle friends and site visitors good fortune in this new decade!
(Or is it the last year of the old decade? No matter - it feels like a new decade!)
&nbsp
&nbsp
&nbsp
&nbsp
---
December 2019
---
Hiatus.
---
November 2019
---
Hiatus.
---
October 2019
---
Playing catch-up again - I skipped the September update, but if you look below, you'll see some August info.
&nbsp
See, I can do clickbait, too :-) (Even though technically it's not clickbait since I am not benefiting from getting you to click the link...)
Chris Ramsay is a Canadian magician and YouTuber. Since his first video on the topic, posted in October 2017 - "Solving the IMPOSSIBLE Lock Puzzle!!" and having over 10M views - Chris regularly posts videos chronicling his attempts to solve various mechanical puzzles, ranging from easy to difficult and from affordable to very expensive. That first video was about the Dan-Lock, which Chris says he noticed at the store The Art of Play. (Spoiler Alert! Don't watch the Dan-Lock video, or any video if you want to try to solve the puzzles on your own!) Of course, posting solutions to mechanical puzzles is frowned upon (with various levels of vitriol) by many members of the puzzle community, since the temptation to look, and as a result spoil the fun of discovering a solution on one's own, is often too great to resist. For my part, I find I can resist peeking when I want to - and at this point I've acquired so many puzzles and so many remain unsolved that asking for hints or the occasional spoiler no longer bothers me in the least. I do enjoy Chris' videos of puzzles I have no plans to acquire myself - for example, of the Méchanigma from NKD Puzzle. Evidently lots of other people enjoy them as well - Chris has amassed over 3 million subscribers.
I'd be curious to hear your thoughts on this controversial topic.
In the meantime, here are some additional puzzle solvers on YouTube:
&nbsp
In other puzzle news, here are some items that may be of interest...
---
In September, Saul and Paulette Bobroff hosted a fun puzzle get-together at their home in Massachusetts. Puzzle-friend Jim Strayer and his wife Susan came out from Pennsylvania to stay over at my place and we drove up together to the Bobroff's, where we mingled with a crowd of interesting people including John and Jane Kostick, David Pitcher, Alison Yada, and even Stewart Coffin!
I had a great time visiting with Jim and Susan, and at the Bobroff's party chatting with an assortment of folks - the time went by way too quickly. Thanks much, Saul and Paulette!
---
Other acquisitions...
---
September 2019
---
Hiatus.
---
August 2019
---
For a decade, Jeff Aurand has hosted the annual Rochester Puzzle Party (RPP) at his home in upstate New York, and I have been fortunate to be able to attend many of them, including this year's tenth gathering. Over the years there have been anywhere from a dozen to three or four times that many guests, and we've always had a great time sharing puzzles, enjoying Jeff's hospitality and great food and drink, and most importantly having interesting discussions with fine company, usually late into the evening. The rise of the internet and puzzle websites and blogs have opened the stimulating world of mechanical puzzling to an expanding audience, and many regional puzzle parties have become established. Such get-togethers are truly great fun and a wonderful way to meet interesting and friendly people who share a fascinating passion. If you have not yet been able to attend one local to you, why not start your own?
Thanks, Jeff, for all the fun through ten years of RPP!
A few of my favorite puzzle designers and craftsmen were at RPP this year - I managed to play with or solve some new prototypes, and take home several new items:
---
---
July 2019
---
---
June 2019
---
The Karakuri Club has a new Karakuri Box Web Shop.
The new puzzle brand Project Genius has a lineup comprising various puzzles from several sources (e.g. Mefferts, Constantin, Recent Toys), including some new items as well as puzzles you've probably seen before.
As of this writing, Pluredro still has in stock a few (out of a run of 100) of their latest sequential discovery puzzle Slammed Car, at about $400 USD.
You may wish to check out the puzzles at NKD Puzzle.
---
---
May 2019
---
Two new puzzles on the way from the latest drop at CubicDissection...
Back from a week's vacation on the Outer Banks of North Carolina. Had a wonderful time with great friends and lovely weather to match the beautiful location, atop a small hill providing panoramic views and only a four minute stroll to the beach! Even got in some puzzling.
Two new single-layer Smart Egg puzzles, Zig Zag and Mummy. These two seem to me to be more difficult than any of the single-layer puzzles issued so far, and there are several more new models on the way.
I found two fairly rare keychain puzzles I had been missing in the Japanese Kabaya Leaf series - the Soccer Ball and the Kokugikan Sumo Stadium. Both have novel internal architectures. I also obtained a vintage Salesman's card displaying nine puzzles.
---
April 2019
---
---
March 2019
---
>
---
February 2019
---
Here are some interesting links you may wish to check out:
---
Over the weekend of February 16th 2019, I was able to attend the annual New York Puzzle Party (NYPP) hosted by Tom Cutrofello. Thanks for hosting, Tom! It was great catching up with puzzle friends old and new, and I particularly enjoyed Bill Cutler's lecture/demo about his symmetry puzzle solver. After the party, a group of puzzle friends and I attended a performance of The Enigmatist by David Kwong at the Highline Hotel. David's engaging presentation was a mixture of magic and puzzles - if you go, do pay attention to the stage set - the background contains examples of all manner of encodings, and an app like Puzzlehunt Assitant will be invaluable. See how many you can spot before they're highlighted at the end of the show. I missed several! Thanks for organizing, Nick!
We also played and won (establishing second-best times for both) two escape-the-rooms, Prison Break and The Haunted Hotel at BrainXcape in Manhattan. Thanks to Brett for sorting the logistics and as usual a fun stay at his puzzle den.
---
January 2019
---
Happy New Year!
Getting this update out just under the wire.
---
December 2018
---
A second update in a single month!
---
Preparing this update on the 1st of December. This year seems to have spun by so quickly! Thank you to those of you who have written. I continue to much enjoy all the puzzling dialogues I have the opportunity to hold with mechanical puzzle enthusiasts worldwide - in an era when it can seem so much divides humanity, it is wonderful to be fortunate to focus on things we share!
While of late I have taken blocks of time off from posting, I still have been collecting and puzzling over fantastic designs old and new. The challenge has been finding the time to document those additions.
Here are some finds from the past few months.
---
As usual, I proved unable to resist a few puzzles from this year's periodic releases by master craftsman Eric Fuller...
---
Also unable to resist various offerings from Pelikan...
---
Some of you may be disappointed, but most of you will probably be relieved to know that I will forego including here the many images of new keychain puzzles I have found during the past few months. Frankly, however, though I have not been updating other sections of this website, I have been diligently expanding the Keychain Puzzles section. It now shows over 1200 puzzles and over 500 unique types, and I have added "Showcases" with complete (AFAIK) lists of puzzles issued by various brands in the US, UK, Germany, and Japan including Mechanical Servants, Lional, Plas-Trix, Lido, Peter Pan, Merit, Bell, Pussycat, and Kabaya Leaf. I am particularly pleased with the KL list, since AFAIK there is no other available reference as complete.
OK, I lied - I have to show this one keychain puzzle with original card that I was able to nab, since it is so special...
---
November 2018
---
Hiatus.
---
October 2018
---
Hiatus.
---
September 2018
---
Aaaand - here comes fall! Had a great summer, but they just seem so short here in New England - though I do love living in this area of the country, and the change of seasons.
---
August 2018
---
Had a wonderful time with fellow puzzlers at Jeff Aurand's annual Rochester Puzzle Party (RPP) over the weekend of August 18th - thanks, Jeff! Picked up several puzzles there, and got the opportunity to try many others brought by the attendees.
---
July 2018
---
On hiatus.
---
June 2018
---
Ah, summer! It's finally here. Took another extended break from updating. Lots of interesting puzzle acquisitions to catch you up on - will post some highlights...
---
May 2018
---
On hiatus.
---
April 2018
---
On hiatus.
---
March 2018
---
On hiatus.
---
February 2018
---
On hiatus.
---
January 2018
---
Happy New Year, puzzlers!
Making up for a hiatus in posting - December was a great month for puzzles but I've been busy with other things. Trying to catch up...
---
December 2017
---
---
A "holiday haul" of beautiful wooden puzzles from a sextet of artisans including:
Eric Fuller at CubicDissection, Brian Menold at WoodWonders, Andrew Crowell at arcWoodPuzzles, Yavuz Demirhan at Cubozone, Jakub Dvorak and team at Pelikan, and Junichi Yananose at Pluredro.
---
Some new twisties...
---
---
November 2017
---
Several additions on my Keychain Puzzles page, plus a minor re-organization to split out a new section devoted to "Gray Area and Non-Puzzle Keychains."
---
October 2017
---
Some very nice wooden puzzles from the two most recent offerings at CubicDissection:
---
September 2017
---
Some heavy metal from Russia...
---
Here are some puzzling websites you may wish to visit:
---
Some new twisty puzzles:
Hanayama is offering some new Ultraman-themed puzzles (I ordered these two from a seller on a popular auction site):
Two other Hanayama Ultraman-themed puzzles, including a Meteor Medal based on Scott Elliott's Diamond mechanism, aren't out yet (I haven't ordered them):
---
August 2017
---
From the evening of Friday August 18th through Sunday August 20th I was able to attend Jeff Aurand's Rochester Puzzle Party (RPP) - a get-together of puzzle people Jeff hosts at his home. I had a wonderful time talking with interesting folks and got to play with a variety of fascinating puzzles. Thanks, Jeff!
Brian Pletcher has been blogging again after a long hiatus - you can read Brian's notes about some of the goings-on at RPP in his latest posts.
While at RPP, I added a couple of puzzles to my collection - a prototype of an improved Melting Block design from Johnn Rausch and Tom Lensch, which John was kind enough to give away in a drawing he hosted (thanks, John!); and a new Lucida puzzle designed by Osanori Yamamoto and made by Tom Lensch I bought from Tom.
Someone brought a copy of Andrey Ustjuzhanin's puzzle Slot Machine to RPP and I got to spend some time solving it - I really liked it so when I got home I found a copy still for sale at Cubicdissection and purchased one.
Someone also brought a copy of the book Meanwhile by Jason Shiga. It's a form of "choose your own adventure" book, but with a complex design and interesting mechanical implementation using tabbed pages. I just had to order one!
---
From the latest over at WoodWonders:
---
Andrew Crowell kindly agreed to make me a set of his Exolution Cubes, versions I, II, III, and IV. He has evolved his design over these iterations but each contains a marble that complicates the solution. Check out Andrew Crowell's Etsy site arcWoodPuzzles.
---
---
---
---
Each year in early August the by-invitation-only International Puzzle Party takes place and is held in some interesting city in the Americas, Europe, or Asia/Oceania. This year the 37th annual IPP took place in Paris, France for the first time. Many new puzzlers were invited to join and it was great to be able to meet up with puzzle friends both old and new! I'd like to herewith thank our host, Frans de Vreugd, for conducting a wonderful event! I know firsthand the work that goes in to running this, and from the outside looking in, it was seamless, Frans. Kudos! There is so much to see and do in Paris, it was impossible to do it all in just one visit - I tried to at least do some of the "greatest hits" (all photos original, copyright 2017 Robert Stegmann)...
A group of us, organized by Brett Kuehner, played the room escape called "The Metro" at The Game France. All agreed, top marks for the quality of the set design and several novel puzzles, with only a couple of duds. We escaped with only 28 seconds left on the clock. Lots of fun!
Of course, there were many mechanical puzzles on offer...
---
July 2017
---
---
June 2017
---
---
May 2017
---
The Campaign was successfully funded! Cube Index Kickstarter Campaign
---
---
April 2017
---
Twisty fans may want to consider pledging the Cube Index Kickstarter Campaign. I've backed the project and am hoping the product will be a beautiful addition to my library of puzzle books! As of this posting there are still early bird pricing slots available.
---
I ordered three good-looking new designs from Pelikan:
The price finally came down on the two new Star Wars themed 2x2x2 puzzles, R2D2 and BB8...
---
March 2017
---
---
Timothy Hall wants me to let you know he has re-created the Rhoma wooden assembly puzzle originally designed by Marvin Solit and has copies for sale along with a variant Tim designed. Check them out at his website Hallcastle.com.
---
I'm posting about it late, but I had a great time in Manhattan on the 18th of February at the annual New York Puzzle Party Symposium hosted by Tom Cutrofello. It was well attended this year, featuring presentations on a variety of topics, puzzle buying, selling, and trading, and plenty of socializing with interesting people. The weather was very mild this year - almost 70F!
After we got back to Brett's on Saturday evening, we played the first two episodes of the tabletop "Escape Room The Game" - "Prison Break" and "Virus." Our team of four was able to crack both and each was enjoyable. On Sunday the 19th we were back in Manhattan to play a couple of real life "Escape the Room" events - four of us attacked and beat "Submarine" at Escape the Room NYC, and with only three we won "BioTech Labs" at Mystery Room NYC. Both were fun with novel elements and we beat both with plenty of time to spare. You can check out reviews of such puzzling experiences at RoomEscapeArtist run by co-founders Lisa and David Spira.
I picked up a couple of Escape-the-room-in-a-box offerings produced by Thinkfun: "Mystery at the Stargazer's Manor" and "Secret of Dr. Gravely's Retreat."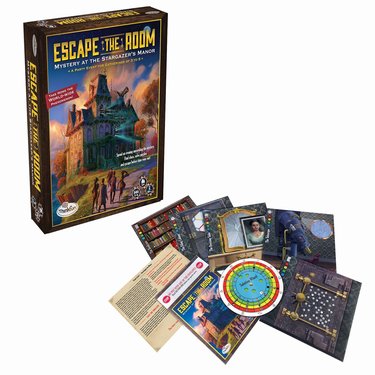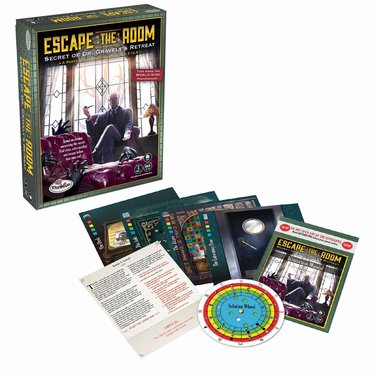 At NYPP I picked up a KA-LOK trick knife, a dissected A, and a Bram's Magic (thanks, Brett).
Marbles the Brain Store is closing and has been having sales, so I ordered a few discounted items.
I received several novel tanglement puzzles designed by Wang Yulong, ordered from Felix Puzzle Company.
Additional tanglements I found - a set of three "Palm Puzzles" issued by MindWare a while back and now discontinued, and a box of three wire puzzles from Taiwan:
More puzzling finds...
And, surprise, I found some keychain puzzles to add to my collection - including a baker's dozen from Japan and a few from France and elsewhere!
---
February 2017
---
I have put up revised, easier-to-memorize instructions on solving the 2x3x3 Domino twisty.
---
January 2017
---
I came across a fascinating article by Arthur L. Smith in the March 1926 issue of Popular Science, describing a set of traditional six-piece burr puzzle pieces and puzzles, which I believe sheds light on errors in Wyatt's list of burr puzzles. I have added material to my Catalog of Burr Puzzles.
---
---
Here are some interesting puzzle websites:
---
I took advantage of a 20% off sale at Shapeways and picked up several puzzles - here are some I particularly like:
---
The past year brought around 55,000 visitors to this site and added 77,000 sessions and 115,000 page views. The traffic definitely took a dip in late 2015 when free hosting of personal web pages by my ISP ended, but it has been slowly recovering. I'd like to thank my friend Brett for continuing to host this site. My website isn't the busiest site on the internet by any means - but it's still among the first results for many puzzle-related searches. Almost 10% of visitors stay for 10-30 minutes or more. The visitor gender distribution is about 54/46 M/F - it's not 50/50, but it's nice to see that my content seems to have general appeal. The most popular pages are Tanglement and Interlocking, followed by the Home page, What's New, Pattern, Disassembly, Assembly, Rearrangement, Jumping, Allother, Links, Sliding, Keychain, Routefinding, Dexterity, and Books. Folks who come in via the Home page often then visit What's New, the Main Menu, Links, or the Classification page.
More than 50% of visitors use Chrome, about 25% Safari, 12% Firefox, 10% IE/Edge, 1% Android browser, and 1% Opera. Almost 30% of users come in via mobile devices (Apple and Samsung phones and tablets) - I have spent a lot of time re-vamping several of the pages - most recently Tanglement - to be responsive and mobile-friendly. The biggest challenges have been converting all the images from fixed-height to relative width with appropriate maximums, reducing my layout densities, and finding and breaking up long strings within table cells so they don't throw off the layout.
For those of you who recall my 2014 summary - now I have had one visitor each from the Congo (DRC) and the Solomon Islands - leaving only the holdouts Western Sahara and Svalbard and Jan Mayen Islands.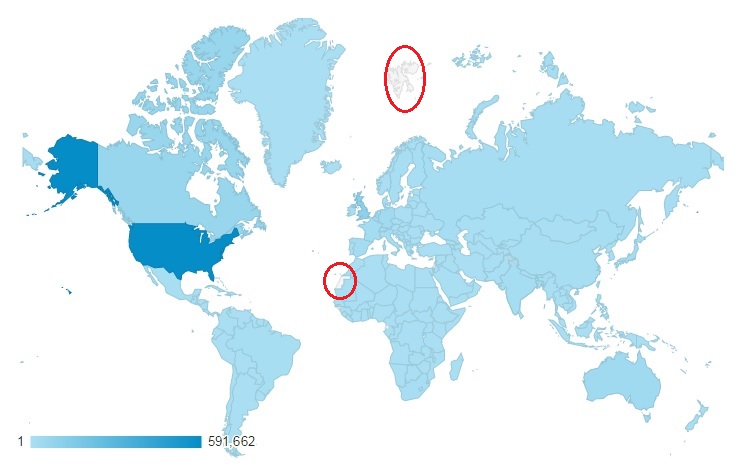 Welcome to my new guests! I hope you find this website entertaining and informative.
I don't know what the new year may bring - but I wish my readers health, happiness, and the joys of intellectual challenge and achievement!
---
To kick off the New Year, here are three beautiful puzzles I won in auction:
---
December 2016
---
Here's wishing all my puzzle friends around the globe Happy Holidays, whatever your persuasion. And if it fits, Merry Christmas and a Happy New Year!
A selection of the latest puzzles from Brainwright. Thanks, Alison!
---
---


If you are near Burlington Wisconsin, be sure to visit the Logic Puzzle Museum run by Judith Schulz.
---
Here are some of the latest puzzles by SmartGames from Raf Peeters - Thanks, Raf!
---
November 2016
---
Starting November with an appropriately themed puzzle...
Followed by some items manufactured in China...
More products of the global economy...
And finally some items hand made by craftsmen right here in the U.S.A. ...
---
October 2016
---
---
September 2016
---
---
August 2016
---
---
---
July 2016
---
---
June 2016
---
---
May 2016
---
---
April 2016
---
Old Man Winter had one more blast for us in early April here in Connecticut...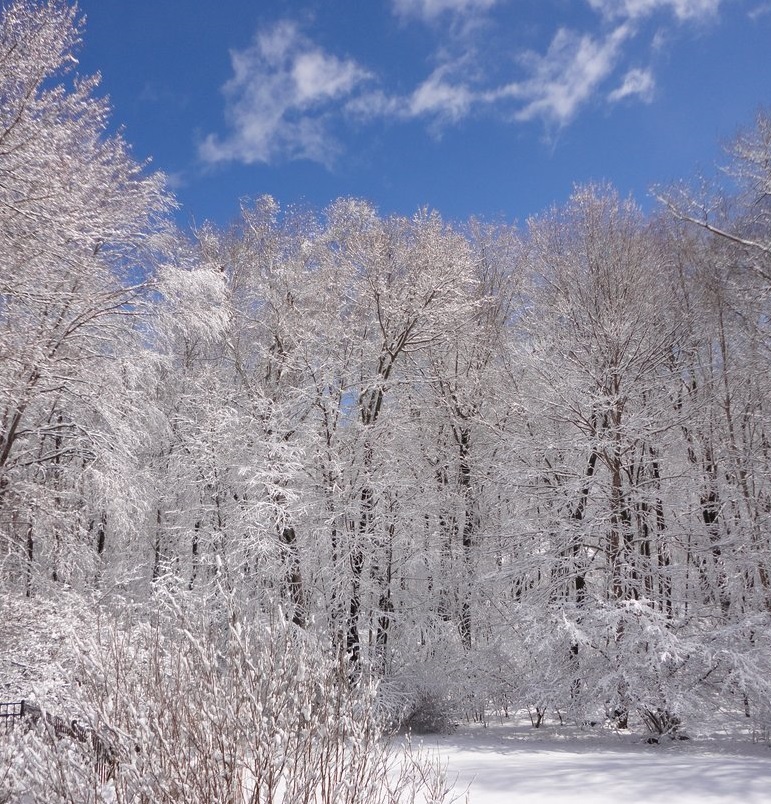 All the more reason to stay warm inside and do some puzzling!
More metal - Lee Krasnow, after a long hiatus, has announced his return to puzzle-making. Lee has opened an Etsy Shop PacificPuzzleWorks.
And some plastic...
---
March 2016
---
One more heavy metal puzzle:
A couple of beauties on the way from Pelikan:
---
There are an increasing number of puzzle makers offering their wares on
Etsy
. Here are a few I have found:
---
---
As promised, some metal puzzles...
Other puzzles...
---
February 2016
---
I received several puzzles during February - posting them belatedly...
I found another Berrocal Micro - and then there were two!
Other auction finds...
---
I have received several fine hand-crafted wooden puzzles from a variety of craftsmen from different parts of the globe including
Turkey, South Africa, and Austria
.
---
Had a great time at the 2016 New York Puzzle Party / Symposium (NYPP) hosted on 2/13 by Tom Cutrofello.
Turnout was very good this year, with plenty of old friends and new faces. Several interesting presentations, including by Bill Cutler on his variant of the Melting Block Puzzle, and by newcomer
Eric Marx
on classic and modern trick locks. In the evening I participated with Brett and some friends in two back-to-back escape the room adventures,
The Dungeon of Elements
, and
The Davinci Obsession
, both run by
Mission Escape Games
at their Flushing, Queens location. Our experienced team solved both rooms with plenty of time to spare! Both rooms were enjoyable, with puzzles and mechanics I hadn't seen before.
Several NYPP attendees brought puzzles to sell, trade, or give away - I managed to sell a few myself. The folks from The Puzzle & Craft Factory were there this year as well. I picked up several puzzles at NYPP:
---
January 2016
---
Some puzzles...
Here are a few I received in a random lot:
A vintage version of a classic puzzle that came to me from France...
Another import from Europe...
Here are some puzzles I received at IPP35...
---
Happy New Year!
A bit of reflection...
2016 begins the 14th year of this website. I put up an early version starting in 2003 when I moved to Connecticut. The earliest capture at the Internet Archive is dated August 3rd 2004. After the site was wiped out by my ISP during one of their maintenance snafus, I rebuilt it, with analytics, in November of 2007. Even missing several years' worth of data, this website has had over 870,000 unique visitors, over 1,116,000 sessions, and over 1,595,000 page views. As of October 2015, my ISP discontinued personal web sites, so since then Rob's Puzzle Page is being hosted privately (thanks, Brett!).
Last time I checked, even though I don't do any SEO, and despite the loss of the original ISP-based URL, robspuzzlepage.com appears pretty high (usually on the first page) in Google search results for various mechanical puzzle topics - for example: interlocking puzzles, tanglement puzzles, french wire puzzles, disassembly puzzles, keychain puzzles, and peg and jumping puzzles.
I have never solicited donations nor resorted to advertising. (Though I do greatly enjoy receiving puzzle gifts and surprises from puzzle friends!)
The past couple of years held some fun puzzle milestones for me:
In the coming year I hope to be able to keep bringing you interesting puzzle discoveries, and that you will continue to find this website useful and enjoyable. I really appreciate hearing from you puzzle enthusiasts out there - your puzzle stories and questions, and all your kind words! Please do keep writing - you can reach me at

.
Some puzzles:
Here are two classic burrs folks have asked me about - I realized I didn't have good pix of them:
I found a nice photographic catalogue of someone's extensive collection of metal puzzles, on flickr.
---
Truncated this file to improve load time.
Here are links to old What's New files (some overlap):